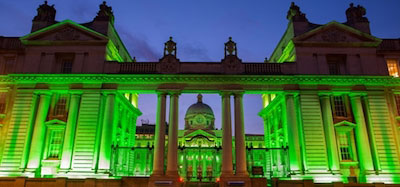 The Irish capital, Dublin, has one of the most staunch reputations for quality and variety during St. Patrick's Day. During the occasion, iconic buildings – such as Trinity College and Christchurch Cathedral – are lit up green. There's also a world-famous festival that includes walking tours and film screenings. Luckily, the city boasts a huge range of hotels only a short walk away from the goings on. The average room costs around €120 per night.

For those people who aren't fond of too much hustle and bustle, a great getaway option would be Kilkenny City. Just 90 minutes outside of Dublin, the area features picturesque views thanks to the sheer volume of historical buildings and sprawling green space. There's plenty for visitors to sink their teeth into during St. Patrick's Day, including the acclaimed TradFest parade that presents traditional music, song and dance. Kilkenny City only has a population of 20,000, but there's still plenty of guesthouse accommodation for anyone who wants to stay.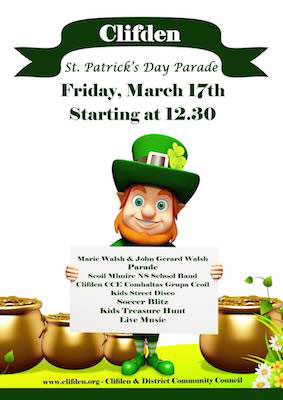 Clifden, a coastal town in County Galway, comes alive on St. Patrick's Day. As well as a huge parade running along its streets, the town celebrates the holiday in many of its charming pubs. The population is just 2,000, but there's still quite a lot of highly-rated accommodation.
Happy St. Patrick's Day!
St. Patrick's Day is a one-of-a-kind occasion – and the place to celebrate it is Ireland. Whether you've set your sights on a booming city like Dublin or a quaint little town like Clifden, there are plenty of areas that are perfect for a quick getaway. Just don't forget to bring along an inflatable sofa. You can use it as you sit back and watch a parade or relax by yourself on the seafront.